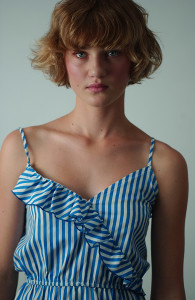 It's been MONTHS since I posted a blog entry because I've been on crazy adventures with photography, sailing, and generally bacheloresque activities.
I went to LA and shot for two modeling agencies there. BMG and NEXT, doing test shots which were used by the models and talent agencies.
I was brought in to shoot along side a local photographer and  was free to choose my own lighting and location within the large studio.  I decided to go with natural light coming in from a sky light in a grey area of dry wall and concrete for the most part.  There were some bikes and couches for props, because it was a multi use space.  It had been a long time since I had really shot, and I have been getting farther and farther away from the whole "glam" look I used to do. It gets attention but in a way, its kind of clinical and amateur, maybe. It's one thing, and gets old. But I suppose, so does shooting against a grey wall. But this was just the choice of the day. I like to do something different as much as possible these days.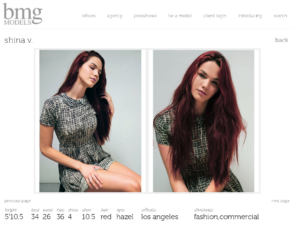 After LA I went to shoot bags and clutches at a major corporation for a little while as temporary work. Then I came to Miami to work on this sailboat, which I'm having to live on, while waiting for a solution for getting the mast up so I can sail it away.
I upgraded my camera and lenses recently too, and still haven't really shot any models with the new rig. I've just been so bad at managing my time I guess. I have a day job, web building mostly, and I hang out at Starbucks doing that a couple hrs a day. Blogging on my site was on the WAY back burner. But anyways, I wanna get back into shooting and posting some interesting things on this site.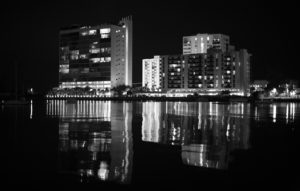 So I'm wondering what's goin on lately in Miami. I know there are modeling agencies and things like that here. I've decided to start reaching out to models and agencies here while I'm doing this sailboat restoration thing. I just wanna get back to St Petersburg by Christmas.
I've been in Miami now for a couple months. I don't do anything here but work on my sailboat and go to starbucks to get online. Someone dropped my phone in the water… that sucked. Its not that simple to just go get a phone replacement, so I'm using an old phone I had on the boat. Its not very good, oh well, I need to be ok with not being on the net all the time.
Living on a boat in a harbor with solar panels is really cool because it's an off grid experiment. I've always been into that sort of thing. It'll be even more "real" when I set sail, and don't look back.
I'm not posting a picture of my sailboat because it's not ready. But here's the rowing dinghy. It's a Trinka. It gets me to and from my sailboat.
The goal is to SAIL. I have to step the mast at this point. I've already done everything else the boat needs, without taking it out of the water and paying a ton of money to over hail the whole thing. At that point, the only real question will be to go north or south. The intercoastal sucks on the east coast. I'm thinking of just going all the way around the bottom of FL. I have to get that damn mast up first however. That's not easy, and I'm looking into so many options. I'll probably just do it myself.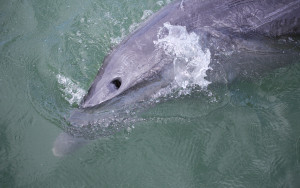 The dolphins are strange creatures and they are always around my boat. At night I can hear them underwater scanning the hull of my boat for fish to eat. They make a zipper sound with their rapid firing of sonar. Sometimes they play really rough at the surface of the water. More than once, I've been sprayed with dolphin breathing upwind while I'm working on the boat.